Hardcover Books FAQ
A hardcover book is also commonly referred to as: hardback books, perfect bound hardcover books, hardbound books, perfect casebound and more! We call it a hardcover perfect bound book, and the points below address the most popular questions about this product.
What is a Hardcover Perfect Bound Book?
A hardcover perfect-bound book is a book with a square 90-degree spine and a cover that is thicker than the interior pages. The cover is wrapped around the book and glued to the pages along an edge that becomes the book's spine. All perfect bound books have a spine, and it can be as small as 0.12″ or as large as 4″.
Hardcover perfect bound books are the most durable type of book we produce at Copywell, because of its thick board cover and strong glue binding, the hardcover perfect-bound book is the pinnacle of bookbindery among publishers, self-publishers and organizations looking for a high-impact book.
What is the Spine Size of My Hardcover Book?
The spine size of your book is determined from the page count and paper type of the interior pages. When you request a quote for a hardcover perfect-bound book from Copywell, the quotation will display the spine size of the book so you can set up your cover artwork using that.
You can always request a template from your customer service representative if you're unsure on how to setup your artwork
What Does a Hardcover Book Cost?
The cost of a hardcover perfect bound book from Copywell ranges based on a number of variables, including page count, size, quantity and paper types. Just request a quotation to get a price for your book.
Types of Hardcover Covers
We offer three main types of hardcover book covers:
Custom Printed Covers
Hardcover books with custom printed covers offer the ability to print custom graphics on the outside cover. We can send you a template on how to setup the graphic that will be printed on the cover, which is referred to as the "casewrap".
The casewrap is printed on a text weight stock and laminated with an OPP film laminate, then it is glued on the backside and mounted to a board before it is wrapped around it in a process known as casewrapping.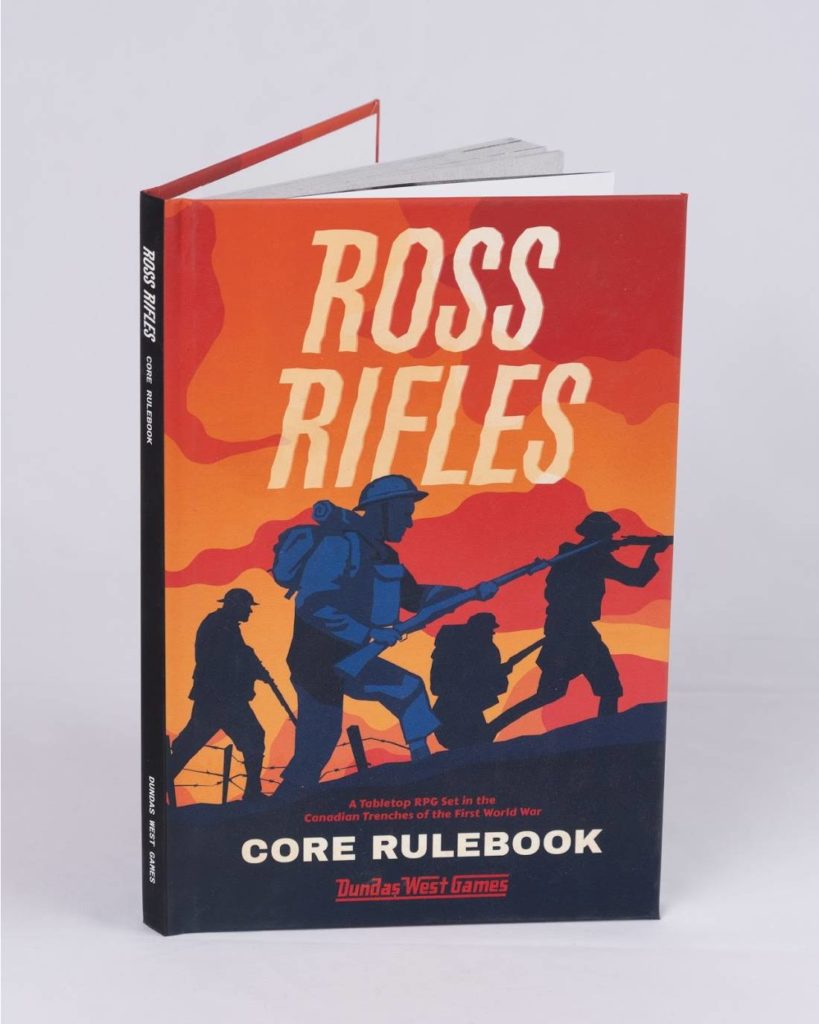 We can always send you a template to design your casewrap, or you can follow the guide here.
Fabric Wrapped Covers
Hardcover books with fabric wrapped covers can be either a cloth or leather wrapped material. These types of hardcover covers do not offer the ability to print custom graphics on the outside cover, but a dust jacket can be applied to it after binding to allow for custom printed graphics if requured.
The board is wrapped with a special type of linen or leather-like fabric that can be foil stamped or screen printed in the casewrapping process, and we offer a variety of colours and finishes to suit your design.
The casewrap is not printed with a cloth or leather wrapped cover, instead, the casewrap is special type of fabric that will accept a foil stamp or screen print.
Fabric Options & Colours
Our standard colours in linen and leathers are navy, burgundy and black, but we can also offer other colours if you ask your customer service representative for more swatches.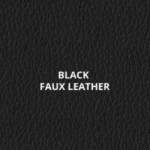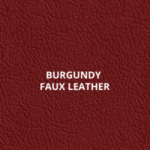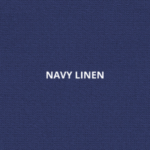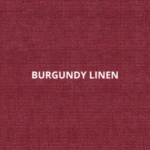 Hardcover With a Dustjacket
A dustjacket can be applied to a hardcover book to allow for a custom printed graphic to be displayed, or to increase the area on the cover if more text and graphics are required.
All dust jackets require flaps on the inside covers to secure it to the book. The minimum flap size is 3.5″ for all dustjackets we produce.
Hardcover Cover Coating Options
All hardcover books require a cover coating to protect it during bindery. We offer a variety of book cover coatings that will protect your book from dents, scuffing and scratching in the bindery process. We strongly recommend all books have a cover coating, failure to include one may result in damage in bindery or transit.  Laminate is the best choice for your book cover, as it is a plastic protective film that is fused to the cover, resulting in a long lasting durable bond.
The types of cover coatings we offer are:
Gloss laminate (OPP or Polyester Films)
Matte laminate (OPP or Polyester Films)
Soft-touch laminate (OPP Film only)
Raised Spot UV with Matte Lamination (OPP or Polyester Films)
Hardcover Book Bindery Videos
Check out the links below to view some hardcover bookmaking in action and if you're interested in taking a really cool course on how to bind books, we recommend you check out Van Huizen Bookbinding, they also do really cool thinks like book repair and restoration as well as specialty bindings.
Multi Bookbinding from Multi-Reliure on Vimeo.
Crossover Spreads & Image Deletions
If your book contains images that cross over the spine, it's important to understand that there will be approximately 1/8″ of image deletion where the graphic crosses over the center. This means text will not be legible where it crosses over the spine, as you can see in the image below, there is a break in the image where the pages are bound.
Will The Book Lay Flat?
Unfortunately, no, the hardcover books that we bind will not lay flat as a saddle-stitched booklet would, instead there will be a break, or deletion, where the pages are bound into the spine. The only way to achieve a lay-flat hardcover book is to change the printing imposition to factor at least 4 pgs per signature, which leads to folding, nesting and sewing of signatures to create a sewn book block. This process is typically referred to as Smythe-sewing, and is what is most common in bookstores with photobooks and artbooks because images can crossover the centerline with no image deletion.
The images below provide an example of what a smythe-sewn book look like in comparison to a perfect casebound book.
Perfect Casebound Books
The type of hardcover books that we produce are known as perfect-case bound hardcover books, and this implies that the book will not have lay flat properties as a sewn book would. The diagram below illustrates what a perfect casebound hardcover book looks like when sitting open on a table. Notice that the pages fan out from the center, as the pages are bound into the spine of the book, creating image loss/deletion of 1/8″ across the centerline.
This method of bindery is most common for short-run hardcover books, as it lends to quick setups and less processing before casing the book block in (which is the final step in the bindery process).  Most authors think that they need their book to lay flat when being read, and this is true is the book contains crossover spreads with text across the center or landscape photography that runs over the centerline, but the reality is that the cost is very high to make a book lay flat, so we produce perfect casebound books instead.
A common mistake first time authors and creators make is designing their artwork with text that runs across the spine and not knowing that their book will not lay flat, resulting in having to modify artwork to suit a perfect case bound book
Sewn Casebound Books
This kind of hardcover book is what will provide lay flat properties and no image loss across the centerline. The bindery process involves an extra step before casing in, where press sheets need to be folded, nested and sewn together before casing in the book block can ocurr. These extra steps also lead to more setups in prepress, and a page count that is a multiple of 16. The diagram below shows how a sewn hardcover book will look when sitting open on a table. Notice that the pages can remain flat, as they are sewn together with a strong binders thread that allows the pages to avoid being bound into the spine as a perfect bound book is.
This method of bindery is most common for major hardcover productions like photobooks from established publishers, and most commonly produced overseas in Asia. The production process is quite expensive because of the extra processing in folding, sewing and gathering, but in some cases, is vital to maintaining the image integrity in final bound form. As a general rule of thumb, sewn books tend to cost 60%-80% more than perfect casebound hardcover books , and are best suited to major runs or very special books with high retail prices.
You can also check out Specialties Graphics Finishers for some images of what a sewn book looks like. In the photo below, you can see the thread that is used to stitch together the signatures, and notice how the interior pages are folded into sections. When you see folded pages like this in a book, it's likely a sewn book, but not always.
How To Supply Interior Pages
When you're ready to send your PDF files to us for printing a hardcover book, please supply your files as follows:
Interior setup a single page PDF, assembled in order, with 1/8″ bleeds