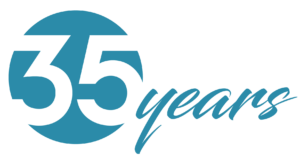 Our unique approach to book printing combines various printing technologies to offer you the most efficient and economic options in book printing. If you're unsure what kind of print quality to expect when you print your book with Copywell, use the information below to make an informed decision and understand the benefits and drawbacks of each printing technology.
Digital Toner Printing
Particle based inks are fused to paper using the xerographic process. Copywell was built on digital printing and invested heavily in digital toner printing technologies ranging from the classic Docutech to the latest colour presses from Ricoh, Oce and other major press vendors. With over 34 years of digital printing expertise, Copywell's digital toner presses are an integral part to the book printing workflow that Copywell has developed.
Benefits
Vivid Colours
Deep Rich Blacks
Great Photo Reproduction
Perfect for Book Covers & Thick Stocks
Drawbacks
Slow Print Speed
High Cost Per Sheet
Solid Colour Difficulties
Not Suited To Large Press Runs
High Speed Inkjet
Liquid inks are saturated into the paper at high speeds, resulting in quick turnaround and cost-efficiency. Copywell was an early adopter of this revolutionary and disruptive printing technology and continues to invest in high speed inkjet printing to foster book manufacturing and printing workflows that are critical to Copywell's position as top-rated book printer. Perfectly suited to book interiors on uncoated or silk coated papers, high speed inkjet printing is a game changer and allows Copywell to provide unmatched prices in the book printing industry.
Benefits
Soft Muted Colours
High Printing Speeds
Thin Papers & Text Weights
Perfect for Book Interiors
Low Cost Per Sheet
Drawbacks
Not Suited to Dark Photography
Solid Colour Difficulties
No Glossy Stocks
Traditional Offset Printing
Liquid inks are saturated into the paper at high speeds using the lithographic process. Offset printing is the oldest printing technique invented by Gutenberg and revolutionized the way people share information. Copywell uses offset printing for specialized applications and long press runs where toner and inkjet are inefficient. As a rule of thumb, if you're printing over 10,000 sheets, then offset printing may be a viable press method for your book, but this is not always the case.
Benefits
Highest Quality in the Market
Pantone Colours & Metallic Inks
Many Paper Options
Cost Effective Over 10,000 Sheets
Drawbacks
Paper Waste for Setups
High Cost to Start
No Sample Prints
Not Suited to Short Runs
Use this chart to determine where your project would be printed
Medium-Quality
Photography
Digital Illustrations
& Comics
Let's Get Started
---
Just fill out the form below and a Copywell team member will reach out with a prompt estimate with options that will optimize your project.